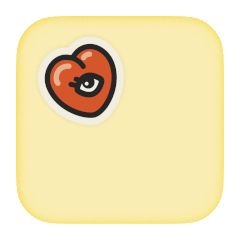 Notito
---
---


Preview page. Work in progress.


BASIC INFORMATION

iPhone app that allows posting photos, doodles, and texts on close people's home screen.

WHO ARE WE

We are a team of two people.
Elad Tayar
- former Design and UX Lead for Waze (Aug 2008-Aug 2018), and An Ex-Googler (search console team).
Avi romano
- Former iOS Lead for Waze (2009-2018) And an Ex-Googler (Bubbles team).
APP DESCRIPTION

Shared Widgets For Couples or groups
Share with friends a tiny (or big) widget on your home screen.
Notito allows friends, couples, and families to share a widget together right on their home screen.
Members of each Widget (note) can share photos, doodles, texts, reminders, and stickers and share them with each other throughout the day.
Each Widget can host up to 5 participants, and it turns your iPhone home screen into a fun social interaction space with people who are close to you.
Share a tiny note, post a photo to show how your day is going, tell someone you miss them, or just reply and doodle on the latest post someone has made.
How it works
Create a widget and add participants to it, anything you post on each widget will update in the app and on your home screen (you should add the widget to your home screen first).



BUSINESS MODEL

Subscription-based.
One user subscribes to the app on a monthly or yearly basis, once the user subscribes to the service, participants he adds to the note can collaborate with him with no need of any subscription or payment from their side.

DEVELOPMENT STATUS

Our app is
ready to launch in the next few days.
We are now testing the version with users. And working on marketing assets.
WHY DO WE THINK NOTITO CAN SUCCEED

In the last month and a half two apps have made it to the #1 place in iOS the App Store. And are now used by millions of people within less than two months:
Locket camera -
Link
An app that allows posting pictures to a list of 10 friends.
NoteIt widget -
Link
An app that allows posting doodles between couples.
Notito does both of them and more than that. While Locket and Noteit are very successful, each of them is limited to one way of communication. And allows only one-to-one or one-to-many communication. The missing functionality in each of the apps is a great source for complaints in the reviews of each app.
Notito allows you to create a group in which the content is shared together between members of the group.
WHAT DO WE NEED
As we are getting ready to launch, Any help in Firebase (Google cloud) will be appreciated